New year is coming in a short time!
This time I am collaborating with one of my tutor:
Kitty of Kitty Designs
I've known Kitty, who I used to call Kit Kat *LOL* for quite awhile ...
Maybe around 2002 since before her wedding day
We've met once and talked and get along well since then.
She's been one of my tutor during my start designing
she also the one who's been there for me when I had my rough time
She always so so supportive and loving all the time
Eventhough we're quite opposite and we're both busy! LOL
You have to check out Kitty's blog:
A Story Time
Here's we present you:
Nouvelle Groove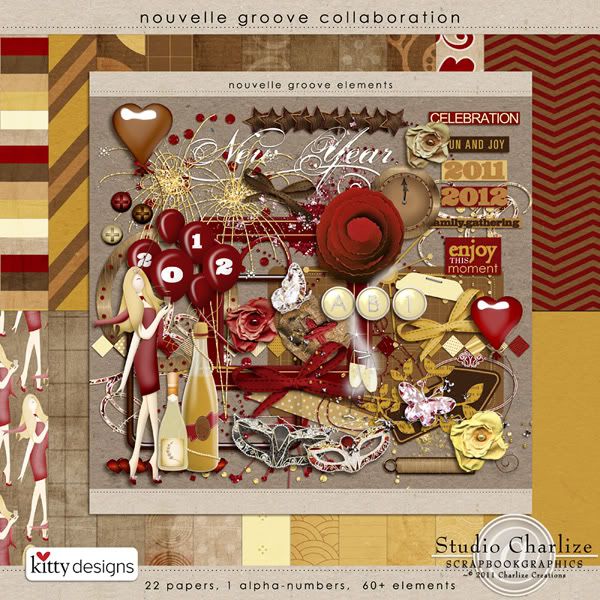 We both also made add ons for this kit ...
I made Tags with different languages of Happy New Year
TAGS ADD ON
And Kitty made a very sweet sketch for this kit as well:
And some inspirations from both my and Kitty's team along together with SBG Studio Crew
have a happy and fun time creating layouts for your inspirations:
Please make sure to stay tune this week
because I have my FINAL kit for 2011 just for you!
And I'll get ready to launch bunches of good stuff in 2012!
And the winner of Sneak Peek, GUESS & WIN it for this kit is:
wahoolady
Have a great week!