I won't be having Sneak Peek & WIN It today, but I'll be showing you around

some good stuff coming this week that you may skip or don't see it yet!

First of all of course coming from
the ones I'll be helping around CT-ing:

Kitty Designs

She released a beautiful collection called
Splatterish Kit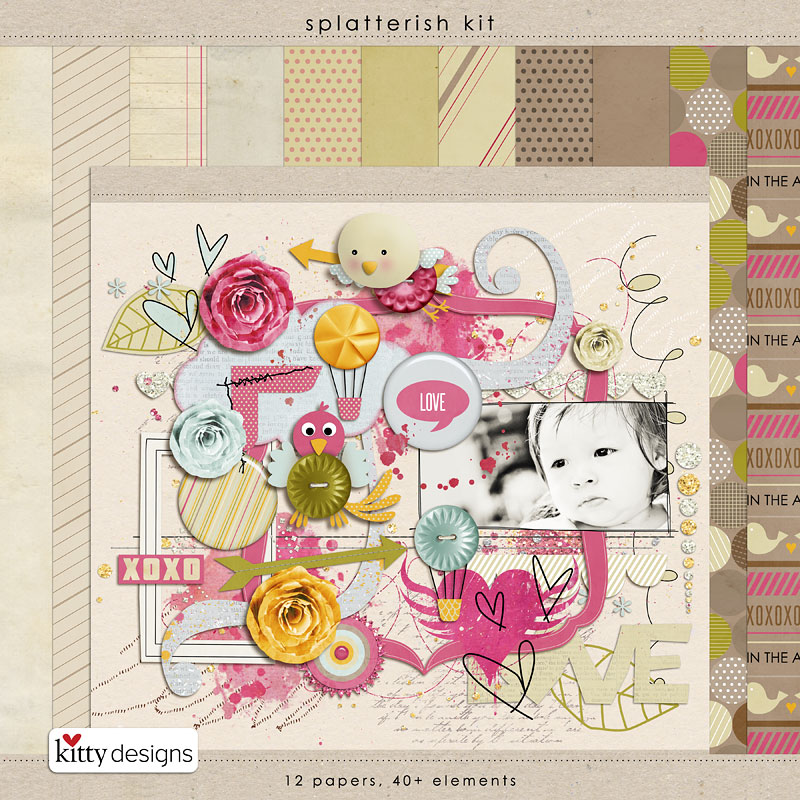 I haven't got the chance to make layout out of this beautiful kit,
so I'm going to let you see some from others gorgeous kit made by her team:


They are so very talented! Love them all!

The others are from Flergs, another gorgeous project from her:



And this time I made the layout for Raphael and his piano teacher,
she's fabulous by the way, she can handle Raphael pretty well
and Raphael can develop his talent in piano beautifully too!



And while I walk at Scrapbookgraphics,
this one steal my attention.
I always love Julia, her drawing and doodling is so original and well made!
Look at the details of her designs, so amazing right?!



And it belongs to a friend of mine as well, Secret Stash!
She's been doing amazing designs lately and
I can't help it to show it here to you:



and by Edeline Marta:



I think that's all I "steal" for the week LOL ...
Stay tune because I have a

BIG announcement

coming right up


BIG

CHANGE

as well ...
....
Make sure you don't miss all the fun
Because there'll definitely be:
FREEBIES
CHALLENGES
SALE
for you all!

Have a great week ahead!