I'm Mum to 2 gorgeous little boys,
Alfie (23rd Sept 08) & Jack (6th Feb 2010))
I've been with my Husband for nearly 6 years now
but married since July this year :D
We have a Dog called Max and
4 Cats Called, Archie, Shadow, Gizzy & Holly :D

What is your forum/gallery name?
Charlie_x (but im known as MrsFinn at some places too!)
Where do you live?
Stevenage, Hertfordshire, UK :D
When is your birthday?
1st July 1990 :D
What or Whom that make you digiscrapbooking?
A lovley girl I know called Lisa
but in the online world she goes by the name of Roxy!!
other than her are my Sons :D
When did you start it?
I first got into Layouts about 2 Christmas ago now
but before that I was making Signatures
for around a year but for a few years
before that id been learing PS!
What inspires you?
My children, just the little day to day
things they do and the pictures I capture of them doing it :D
Which one is your most favourite kit
of Charlize Creations?
Oh gosh ive got too many do I really have to pick one
… erm… Feeling Good :D
C:
And here's the beautiful layouts made by Charlie
using
FEELING GOOD Collections:
C:
Isn't it GORGEOUS?
Please click the picture to leave some love!
Which one is your most favourite layout?
It has to be this one of my son Alfie
that I done back in April, the kit is
Never Stop Growing By Marshmella Designs :D
What is your favourite color?
Purple

Tell me your favourite designers:
Marshmella Designs, Kimla, Kasia,
Kirstin Aagard, MK Designs, Holly Designs,
the list is endless haha!
Tell me your favourite stores
that you shop most of the time and why?
9th & Bloom because that's where most of
my favourite designers are, also After 5 Designs, DigiCrea,
What is your lucky number?
13 :D
What is your favourite drinks?
Cocktail, liquor or coffee?
I'm a very fizzy person I love Dr Pepper etc,
but I have to confess id choose a nice glass
of Malibu any day of the week hehe :D
What is your dream for your future?
To bring my children up the best I can,
to be the best mother I can be
and be there for my children no matter what happens.
What would be your ideal place of vacation?
I'd love to visit America!!
But a nice sunny beach in spain somewhere would be nice too!
What accomplishment are you most proud of?
Well id have to say 2, My son's without a doubt,
I've not done much right in my life
but my boys are just perfect in everyway to me
What is your top 5 song favourite right now?
Hurts – Stay,
Williow Smith – Whip My Hair (CRINGE!),
Soulja Boy – Turn My Swag On (pmsl!!),
Cee Lo Green – Forget You
& Kat Graham - Sassy.
Do you read? What is your most favourite books?
Do you read them over and over again?
Hell yea!! I'm a big vamp girl haha!!
I Love Sookie Stackhouse, Twilight,
Vampire Diaries etc give me a smouldering
vampire trying to contain his lust for blood anyday!
If you got the chance to meet one celebrity,
whom do you choose?
Alexandar Skarsgard,
I don't think I need to explain why ha!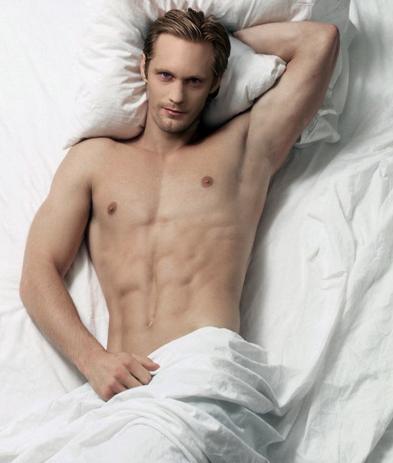 From Charlize:
I will close Charlie's spotlight with my own thought about her ...
from her little biography ...
I think Charlie is sweet and a very happy person
and perhaps we can be a good friend in a real life
Why? Because we do love VAMPS! LMAO ...
After trying to watch True Blood myself, I think I agree with her
those vamps are hot and I will definitely reading
Sookie Stackhouse just like what Charlie did!
She's also a very talented scrapper,
and I love her way of putting everything together in her layouts!
I am so happy to have her in my Exquisite Team!
And Since Charlie love
FEELING GOOD
sooo much ...
to make this spotlight even more interesting, I'll be having
ONE WEEK 40% DISCOUNT OF
FEELING GOOD COLLECTIONS
KIT | FRAME CLUSTERS | WORD ARTS | BUNDLE
So grab the special price while you can,
because the next spotlight will be
Nov 23RD
Which means, the sale will be ended but ...
the next one will come!
Thank you for reading this and have a great week!
{Charlize Creations}