Yup ... I have some news for you ...
Here's the challenge that we start @ Elemental Scraps:


Today's challenge is brought to you by Albums to Remember Designs, Charlize Creations and Flutter Expressions.
Are you ready to have some fun?? Our challenge today is simple, create a layout with only items for this collab kit: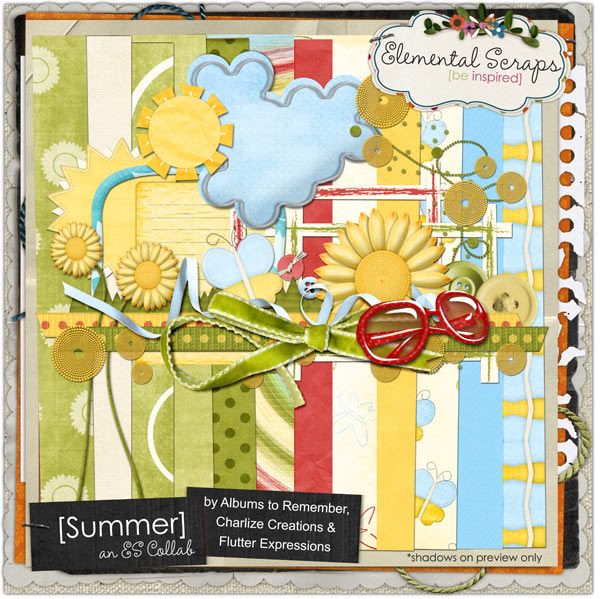 Once you have your layout completed please post it in the Elemental Scraps Challenge Gallery and post a link here on the blog and you will receive an entry into the contest draw.
*LAYOUT DUE DATE:* May 11, 2010
*DRAW* We will also draw names from all who complete the challenge, four lucky winners will receive coupons to use in our stores ($13, $13, $9, $6 worth of coupons). Just link us to your layout here on the blog and we'll enter you into the draw.
*BONUS ENTRY* We have 3 secret items (1 specific embellishment from each designer) chosen. If you use all three secret items on your page you will receive one bonus entry.
Pick up the kit and put the LOs here:
http://www.elementalscraps.com/blog/?p=1702
(DO NOT POST YOUR LAYOUT IN MY BLOG,
YOU WON'T GET A PRIZE BY THEN!)
And The New Release is:
20% Today at Scrapbookbytes and Scrapable
Timeless Elegant by Charlize Creations
So ... what're you waiting for??
Rgds,
Charlz