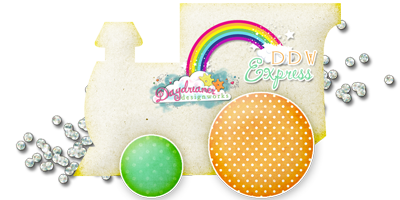 YAY ... it's here it's here ... finally the
STORE GRAND OPENING is HERE
! And to start it with, we ~ the whole designers at Daydreamer Designworks ~ present you with our
FIRST BLOG TRAIN
ever!
You surely don't wanna miss this as the Daydreamer Believer Blog Train kit has a total of
3 complete alphas, 77 papers, and 115 Elements
!
This kit is all about friendship and our daydream!
Clear out those Hard Drives ladies, this kit is HUGE!
It includes a Hybrid Word Template by our "Blueprint Queen" Molly aka biograffiti,
Here's the preview of this HUGE kit:
Please make sure that you don't miss the total of
14 STOPS
...
You can get
Charlize Creation
part here, by clicking the preview ... it's so fun fun fun:
Sorry girls, link is expired ;)
You can find the kit SOON in the store only @ Daydreamer Designworks ...
Okay ... I won't make you stuck here forever ... have fun and make sure you got the whole stops!
Rgds,
Charlz