Spring Spring Spring and Charlize's Art with the new kit SPRING FLING is HERE!

BUY SPRING FLING ONLY AT NDISB and YOU WILL GET 2 Free QPs and frame until 20 April 2009!!

Check out the preview, click on the images to go RIGHT TO THE STORE .....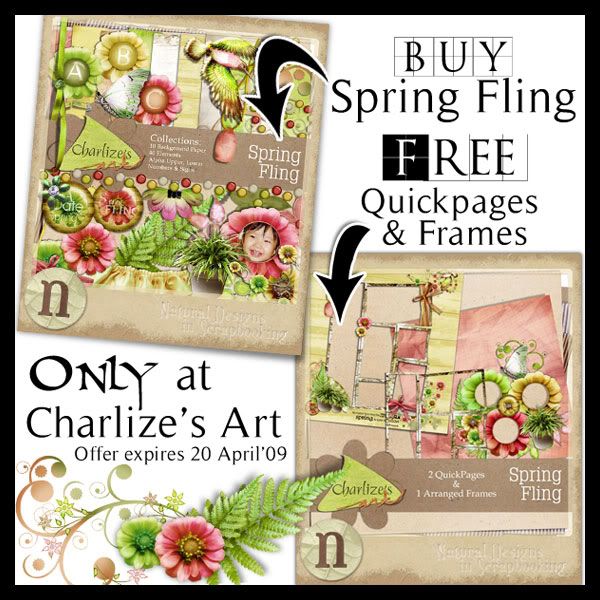 The Full Kit:

























"The splendor of the rose and the whitness of the lily do not rob the little violet of it's scent nor the daisy of its simple charm. If every tiny flower wanted to be a rose, spring would lose its lovliness."
by Therese of Lisieux
You can see the beauty of spring just right here in this kit, absolutely adorable for all your memories.
Live your life in Beautiful Frames!

Kit Contains:
10 Background Papers
Alpha Upper & Lower
Numbers, Signs & Blank
40 Elements of:
2 Butterflies different shape and colors
2 Birds different shape and colors
1 Bling-bling
3 Buttons
2 Doodles
1 Doodles arrangement
7 Flowers different shape and colors
1 Flower with Tag
2 Flower Doodle
1 Flower Doodle with shadow
1 Flower Frame
2 Frames
1 Frames with Ribbon
1 Leaves
1 Leaves in Pot
3 Ribbons
4 Buttons
1 Staple
1 Tag
1 Wordart
1 Wordart with Shadow

All items created at 300 dpi for excellent print quality.
No drop shadows except a few slight ones on the clusters for realism and for previews only.

The Paper, Alpha and Elements:













































































Some Details:
























































and LOs by CTs: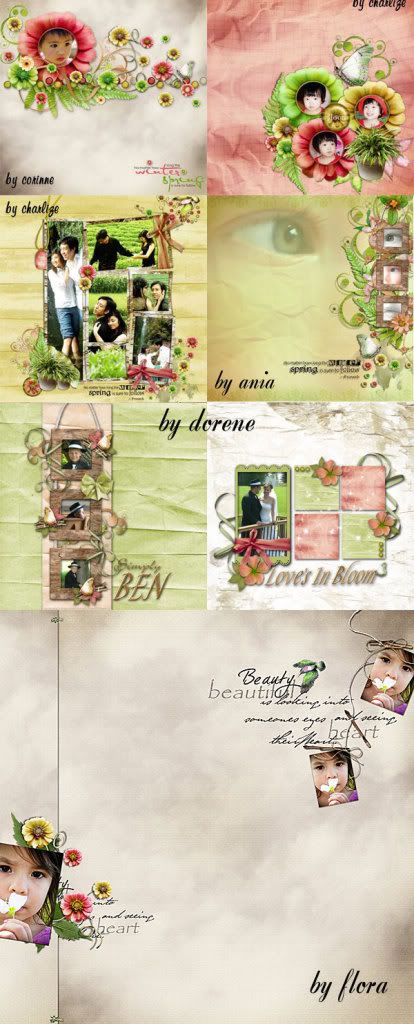 Don't miss this opportunity!!!
THANK YOU FOR LOOKING!